You are here
News
Believers: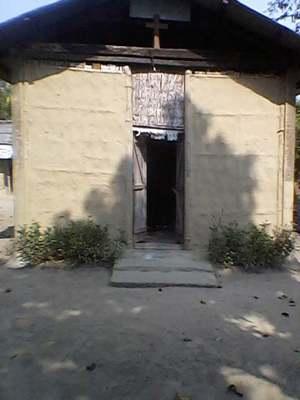 After a research, till now there's only one Hajong church which is located at Sangkurpur, in Dhemaji district of Assam. There are more than 53 believers in the church and a Hajong person is the pastor of this church. And there are 3 believing families at Biswanath Chariali (9 persons) and  there is 1 believer family in Lakhimpur town (3 persons).
There are 4 believing families in Arunachal Pradesh.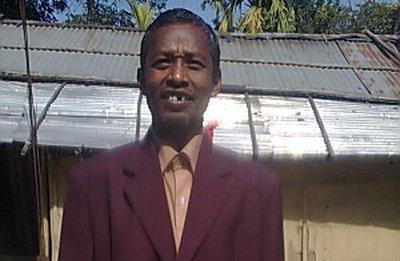 There is 1 believing family (5 persons) in Shillong in Meghalaya, and husband works at bengali church as a caretaker. There are 8 or 9 in Tura. 
There are 7 believers outside of Tura. One works at Garo church as a pastor and one works as a caretaker at garo church. And there may more which we have not come across. There are 3 believing families in Tikrikilla bordering Assam.
Weaving: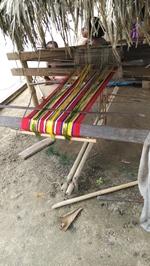 Hajongs are highly professional weavers. If you happened to stay for a night among the Hajongs, you have to wake up early in the morning to the sounds of the handloom. Traditionaly, women used to handle the loom, but now a days even men engage in weaving for their living. While many of their friends go to school, dropped-out girls helps her mother at the loom. In doing so, she supports her family and tries to keep afloat an art that made waves for several decades.
Sadly, the number of weavers are dropping for they have failed to make enough money for their survival. And also the cost of procuring raw materials and setting up the looms is expensive. Subsidy from the government is not helpful, since the quality is not good. Now most of the weavers are just labourers. The educated youths are worried whether the art would survive. Since the weavers cannot afford such a high rate of investment, they have to migrate to town to make their  living. Most of them work as servants. Fortunately some are hired by other tribes to weave their traditional dress for an agreed amount on a monthly basis.